PRODUCT INFORMATION
COURSE CONTENTS
PINTEREST INSPIRATION BOARD
CUSTOMER REVIEWS
PRODUCT INFORMATION
Do you struggle to find a perfect skirt?
The only way to have a perfectly fitted skirt is to make it based on YOUR unique measurements. You might have tried some ready-made patterns and discovered that they don't solve the problem either. How could they? They are not designed for your body shape.
Let us teach you the best-kept secret: drafting your own skirt pattern is really simple. We made it easy for you: we stripped off all the complicated lingo or boring formulas. Follow our course step by step and you'll learn how to design and make DOZENS of skirts! Any style you want, as many pockets as you wish and all of them fit YOUR body perfectly!
You will also receive a Sewing machine crash course (worth £25) completely for free with this course
COURSE CONTENTS
TAILORED SKIRTS Course Structure

Introduction

• Welcome to the course
• Taking measurements for the skirt
• PDF Workbook

Module 1: Basic skirt block
• Why basic block looks this way
• Basic block explained in scale
• Different pattern shapes
• Real size pattern
• Test skirt from calico
• Adjusting pattern for a bigger belly

Module 2: Classic mini skirt
• Transfer pattern on fabric
• Darts
• Lining
• Skirt Zip. Option one.
• Skirt Zip. Option two: hidden seam
• Connecting lining to the skirt
• Skirt finishing off
• Adjusting patterns
• Slit
• No lining, no waistband
• Skirt with elasticated waistband & slit
• Adding a waistband
• Stretch factor

Module 3: Moving darts
• Dart manipulation
• Yoke
• Denim skirt with yoke
• Creative pattern drafting


Module 4: Skirts with pleats
• Inverted & Boxed pleats
• Inverted pleat & patch pocket patterns
• Tweed skirt with inverted pleat. Part 1
• Tweed skirt with inverted pleat, Part 2
• Multicoloured pleats
• Knife pleats
• Mini tartan skirt with pleats

Module 5: Pencil skirts
• Maxi pencil skirt with a front slit pattern
• Making a pencil skirt
• Midi pencil skirt with a back slit & lining

Module 6: Wrap skirts
• Wrap skirt pattern design
• Tulip wrap skirt
• Hip pockets

 Module 7: Circular & evening skirts
• Circular skirt pattern & variations
• Cutting circular skirt
• Making a circular skirt
• Inserting a zip without a seam
• Half-circle tartan skirt
• Extra simple tutu skirt
• Peg top skirt, six gore skirt & hundreds more!

PINTEREST INSPIRATION BOARD
WHY CHOOSE ARKDEFO'S PATTERN MAKING COURSES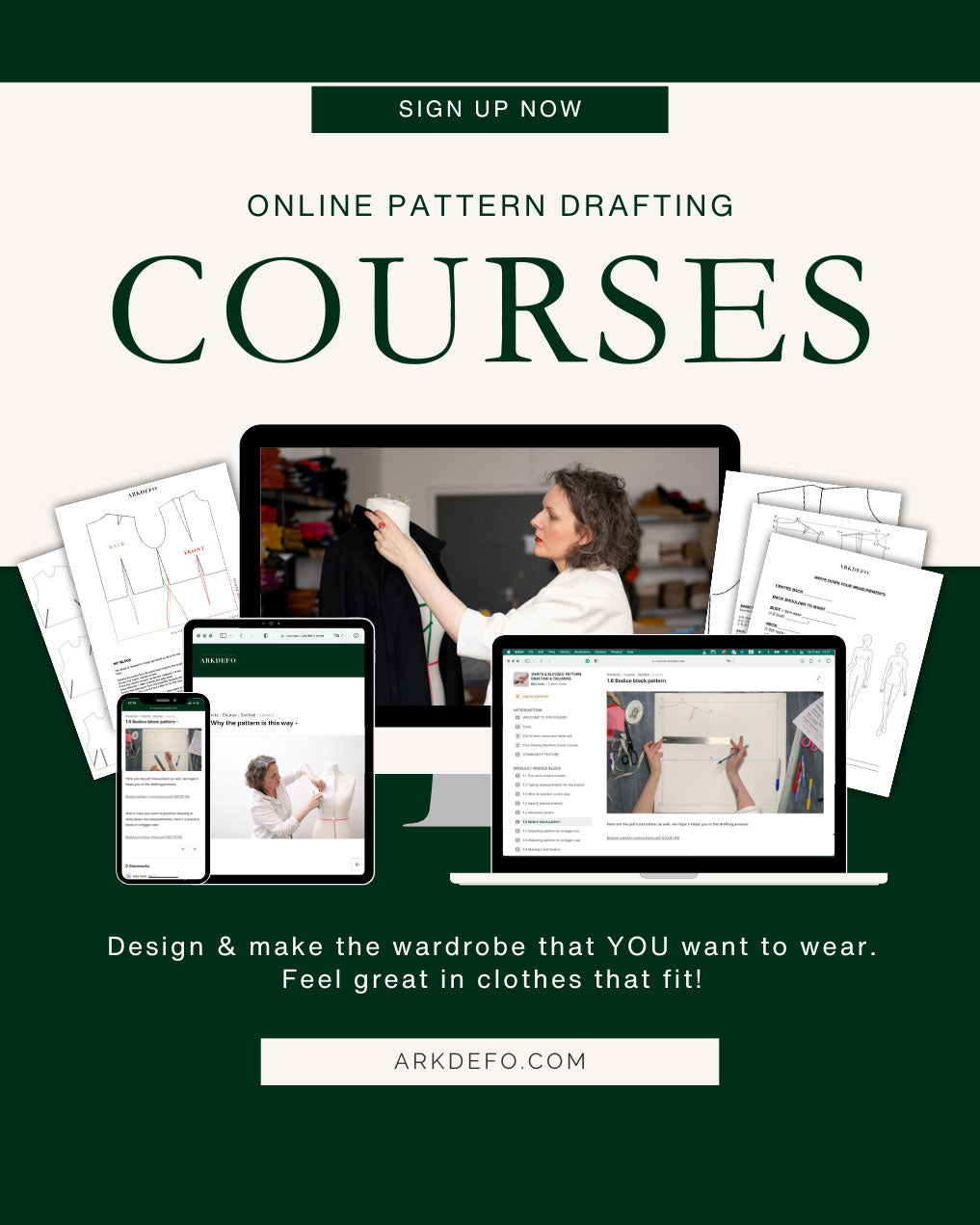 LEARN AT ANY TIME FROM ANYWHERE
Pre-recorded video tutorials available immediately after purchase.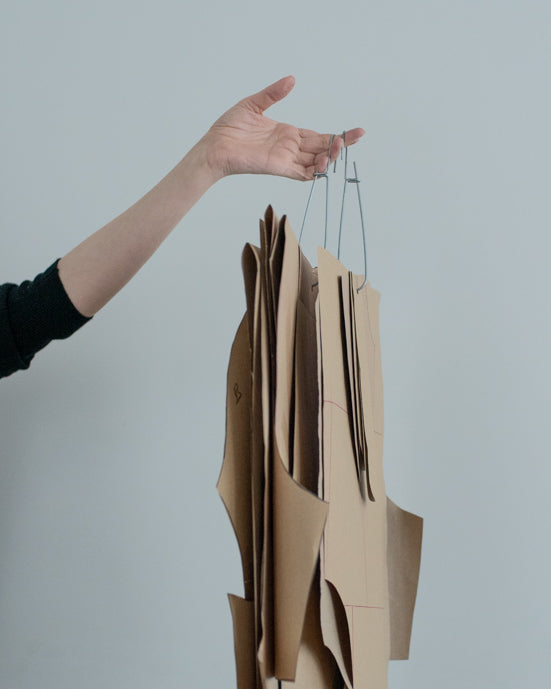 ALL SIZE INCLUSIVE
Work with your individual measurements. Clothes should fit you not the other way around.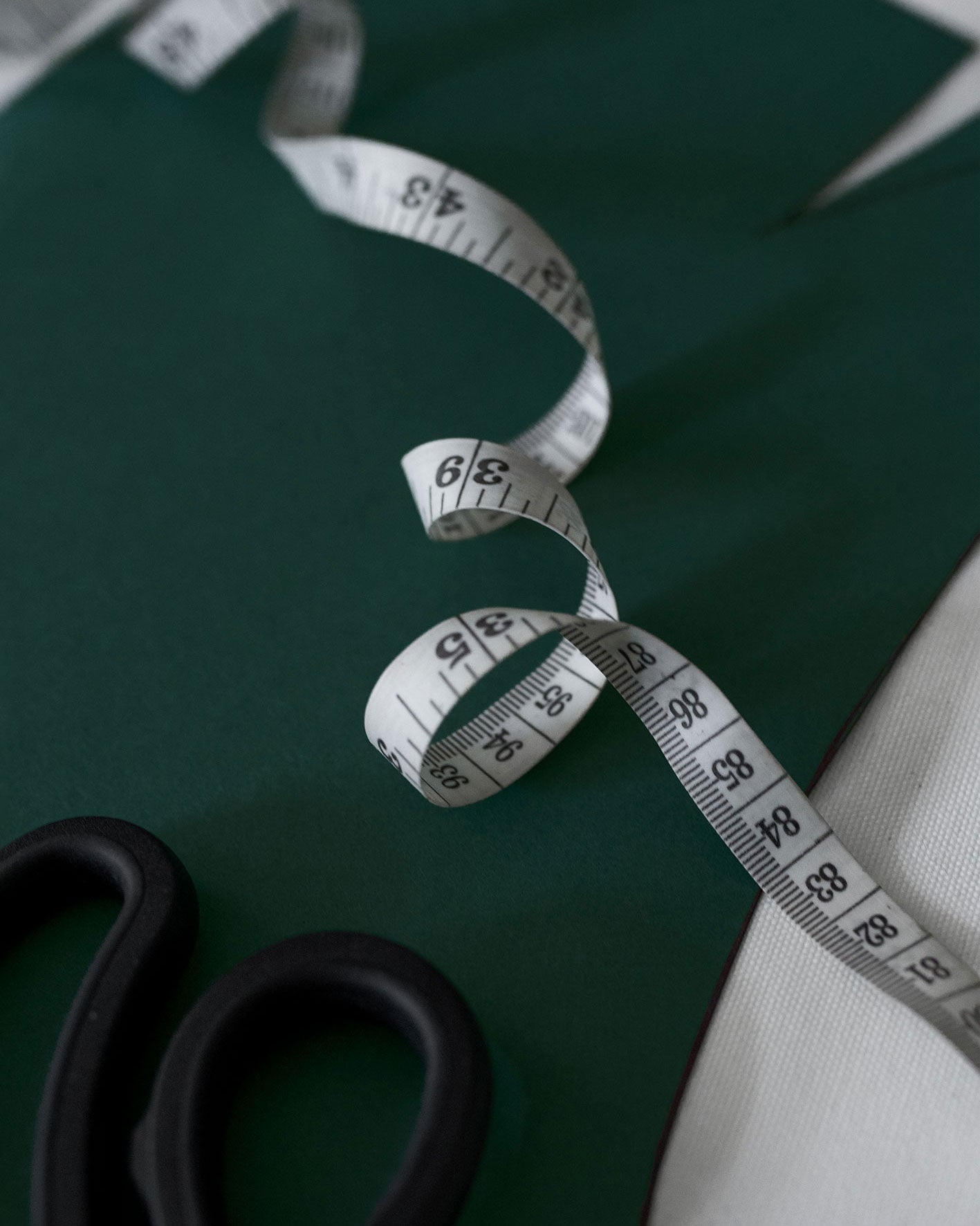 BRING YOUR DESIGN IDEAS TO LIFE
Feel great in your body: design & make clothes you want to wear. Your imagination is the limit.